Our Installation Process
See our insulation process.
We use the highest quality insulation in all our installation projects: YBS Superquilt.
We use a unique Multi-Foil Insulation Quilt. Made up of 19 layers of Aluminium Foil and insulation material, it provides excellent heat reflection. The Insulation Quilt keeps your conservatory nice and warm in the winter and cooler in summer. It also reduces rain noise up to 90%
Conforms to LABC standard and Fire Certified.
Approx. U-Values 0.17 (equivalent to approx. 95% heat retention)
approved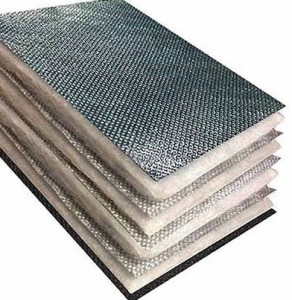 Condensation Prevention
Our unique Conservatory Internal Insulation System is installed by professionals, who have a wealth of experience when it comes to installing this type of system. Some companies do not take into consideration possible condensation issues when installing their type of systems.
We have a unique installation process, which eliminates the majority of possible future condensation in the conservatory roof. This is achieved by a system called 'Cross Ventilating'. This process is equivalent to installing 'Trickle Vents' at the base of each roof panel, which provides increased air flow.
Please see photograph example below.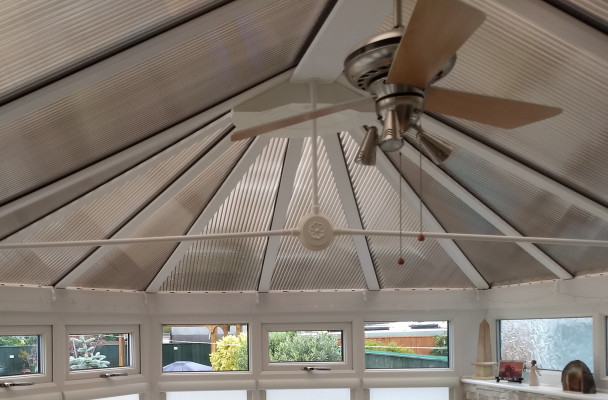 We also install two sets of treated timber subframes. The first is attached to the existing conservatory roof spas, this will provide approximately, a one-inch air gap, when the 'Insulation Quilt' is attached. Then the second treated timber framework is installed, sandwiching and securing the 'Insulation Quilt' in place.
Finally either lightweight UPVC plastic cladding is installed or it is plaster boarded and skimmed.
Please see an example of the installation process below.
The UPVC Installation Process